The online store is the digital flagship of every e-commerce company. And in the meantime, it has also become of immense importance for stationary retailers. Especially during the pandemic, many retailers have realized how important the digital channel is for their business. However, today's online store is about much more than just listed products and simple search functions. In our article, you will find out which aspects you should consider in your online store concept so that it inspires your customers. 
Download store systems comparison 2022
Are you still looking for the right shop system for your online store? Then download our shop system comparison with 16 providers in the overview here for free:
By clicking on the download button, you agree that your company e-mail address and your company name may be used by marketingandtech.com (Digital Diamant GmbH) for advertising purposes, also by e-mail, and for market and opinion research. With your consent, you will also automatically receive the marketingandtech.com newsletter. The declaration can be revoked at any time via a link in every e-mail.
1. Identify target group, define requirements
Who is actually my target group? And what needs does it have when using the online store? Before you start the technical implementation of your store, the target group analysis is obligatory. Necessary functions of the store depend on the results. For example, search and filter functions, possibilities for registration and login or the selection of payment options. In the store conception, you should therefore find out exactly what your customers want from the online shopping experience. Keyword: user and customer experience. But even beyond that, the target group is of enormous importance.
The more information you gather about your target group, the better for your online store concept. The target group analysis will give you clues about how your potential customers move around the Internet and which functions they need to place particular emphasis on when selecting shop solutions and the design of the store. You will also gain insights into the extent to which you should pursue a multi- or omnichannel strategy. In other words, you can find out which channels should definitely be linked together for your target group. The analysis also shows whether target groups should be further segmented into user groups. In your online store concept, therefore, ask yourself these questions in relation to your target group:
Who is my target group?
What needs does my target group have when using my store?
Do the needs of the target group differ significantly? If so, which user groups might make sense (e.g. heavy shoppers, regular customers, etc.)?
Excursus: Market and Competitor Analysis
Of course, you don't just want your online store to be perfectly tailored to your target group, but also to stand out from your competitors as much as possible. A Unique Selling Proposition (USP) is definitely part of the online store concept. Therefore, analyze your market and competitors thoroughly. For example, how quickly do your competitors mail their products? Possibly your USP can be an even faster shipping. Do you have unusual products for your store? Then use them as a customer magnet. But: The USP does not always have to be the high-end product, but can also include services in the store. Perhaps you also want to offer personal consultations via video chat in the future?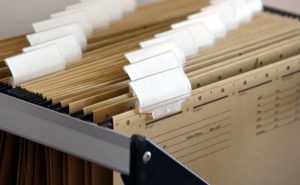 2. Data maintenance and product management: analog vs. digital
An equally important aspect as the target group analysis is the question of data maintenance and product management. In online retail, this should be geared above all to multi- and omnichannel strategy. In the coming years, omnichannel in particular will become the new normal.
Multi- and Omnichannel - new demands on data maintenance
Multi- as well as omnichannel place high demands on data maintenance. Retailers must fill several sales channels with information in equal measure – and ensure that the data is up-to-date and congruent. In addition to the online store, other websites and marketplaces, but also social media such as Facebook with social selling are part of the omnichannel strategy. The more channels a company has to take into account, the more difficult it is to maintain an overview. When it comes to data management, the online store concept should therefore place particular emphasis on a central, digital platform for data management.
In smaller companies it is common for base, product and customer data to still be maintained manually. With small sales volumes, this is also manageable. But: retailers quickly reach their limits when sales figures increase. And across e-commerce as a whole, these have been rising rapidly for years. Manual data maintenance is also problematic when it comes to product management. Item availability, important supplier and warehouse data must always be up-to-date. In fast-moving online commerce, manual data maintenance/product management cannot keep up.
PIM as the central basis for data management
The selection of tools and solutions is based on your core business. The tools should be flexible as well as scalable. A PIM system, for example, is a long-term part of the tool setup and forms the best basis for optimized product data management. It helps you to manage product information centrally and to display it congruently on different channels. A PIM system consolidates all existing product information (master data from the ERP system, media data, etc.) on a single platform, structures it and outputs it in various formats.
Would you like to know more about PIM systems or are you already looking for a PIM solution? In our market overview of PIM solutions, you will also find a comparison of 22 different providers. Ask yourself for your online store concept with regard to data maintenance:
Where does my base, the product, and customer data come from?
Which data is necessary for my suppliers and the warehouse?
How is the various data transferred to the relevant channels (automation, multi- and omnichannel relevance, core business requirements)?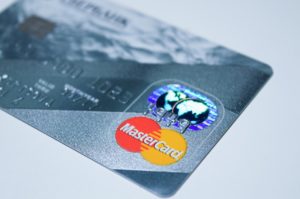 3. The payment offer – a decisive service factor
When you create an online store concept, a well thought-out payment offer is one of the most important service factors. Studies such as those conducted by ibi research (german language) show that purchases are abandoned in the final stages, namely during the checkout process, if preferred payment methods are missing. So pay just as much attention to the topic of payment as you do to all the other functions of the online store. The choice of payment methods offered should also be based on your target group. Standard methods such as purchase on account, (instant) bank transfer or credit card payments and services such as PayPal should always be part of the payment mix of your online store concept. When it comes to payment, consider the questions:
Which payment methods are generally among the most popular in online shopping?
Which payment methods are most important to my target group?
Which payment methods will become relevant in the future?
You should keep up to date with new payment methods in particular. In the meantime, for example, the use of so-called digital wallets is increasing, i.e. payments via Apple or Google Pay and other providers. Your concept should take technological progress into account and your online store should be expandable accordingly. This also applies to other store functionalities.
4. Clarify further store functionalities for customers and retailers
In addition to the payment offer, your online store and the underlying shop software should cover other standard functions. These include, for example, a search function and the ability for customers to register and log in. In addition, you should consider these points in the online store concept:
Shipping options: Find out about shipping options and different providers such as UPS, Hermes or DHL. The technical setup of your store will need interfaces to the shipping partners. Likewise, you should include functions for calculating prices by region and country.
Language selection: Do you want to sell internationally? Then your online store should support different languages and currencies for cross-border commerce.
Accounting options: How should the invoicing be done? Do you need different VAT rates due to international trade? Define requirements for your store's accounting system and its software.
Marketing features: This aspect is a big issue for your online store. Because it involves different aspects. From SEO (URL structure, keywords, etc.) to the connection of price search engines, blog functions for content marketing to classic marketing features and cross-selling. Check your needs in the marketing area. How does your store need to be optimized for search engines? Are there ways to link it to price search engines like Idealo? Can you execute various marketing measures via the backend of your online store (e.g. send newsletters, provide coupons, etc.)
Security features and support: an online store should be SSL-encrypted and enable automatic backups. In addition, a service level agreement (SLA) between you and the shop system provider is essential to ensure that your store website is guaranteed to be available. In addition, you should take a close look at the support offered. Define in your online store concept which support services you want from the shop system provider. For example, 24/7 availability of telephone support.
Domain and e-mail addresses: Your online store concept should also include which domain and main e-mail address you would like to use for the online store. For this, check to what extent a store system provider has domain and email accounts as a scope of services in the package.
When it comes to store functionalities, merchants should definitely also focus on search! The more items you have, the more relevant search is. It's scary how much in-store search is still often underestimated. Ensuring that the search function is of high quality can double the conversion rate of a store.
Timo Weltner, Founder and CEO of NETFORMIC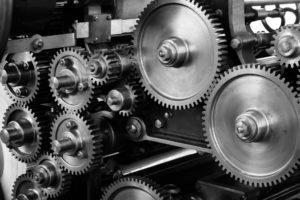 5. Choose the appropriate technical setup
Once you have considered all your requirements and the needs of your target group in the online store concept, it's time to select the right technical setup. Two e-commerce approaches are available to you for this purpose. Your individual store requirements will determine which of these is best suited for your needs. For example, the choice of shop system depends on the time and budget you have set and the hosting you require, as well as the range of functions and expected size (sales volume) of the store. Shop system providers suitable for medium-sized online stores include Shopify and IONOS. More complex online stores can be implemented with Shopware or Magento, among others. Simple stores are sometimes based on shop systems such as Jimdo.
All-in-one or best-of-breed
When selecting your shop system, you can choose between an all-in-one solution, i.e. a complete shop system from a single software provider, and an individually compiled solution based on the best-of-breed approach. These two options have proven to be the most promising in recent years, for example, in terms of the usability of an online store. This has become increasingly important over the past five years, as the e-commerce agency KOSMONAUT points out. Above all, an all-in-one solution offers time savings, a central contact for all questions and a way to set up a functioning store very quickly. With an online store that is built using the best-of-breed approach, you no longer think in terms of fixed systems. Instead, you pick the best tool for your needs for each task of the store (e.g. payment, product data management, etc.). You end up with different tools, plugins, and systems from different providers that you need to link together. A best-of-breed solution is significantly more complex and requires more expertise, but it also offers more flexibility and much better scalability in the long run.
Timo Weltner, Founder and CEO of NETFORMIC
Basically, the system landscape should be flexible. Specifically, this means taking a 'best-of-breed of suites' approach. It is impossible for most companies to manage 30 software tools. So it is important to select a few core technologies that are manageable for an e-commerce team in operation. It is important that no monolithic technologies are chosen, but rather open systems with which individual components can be exchanged in the future as well.
Special importance of interfaces
Interfaces play a central role in the choice of shop system. This is because the development effort differs enormously depending on the system approach. With an all-in-one solution, plug-ins for many functions are in the system budget of the store provider. With the best-of-breed approach, a much larger development budget is needed, since various individual systems have to be linked together. And these do not always speak the same "language", unlike the plug-ins of an all-in-one solution. So the cost of interface development depends on whether you want to use an all-in-one solution for your store, or a best-of-breed system. However, keep scalability in mind for both options and clarify the following questions to ensure that your store system has all the necessary interfaces.
Which systems are particularly important for my online store?
Which interfaces do I need for these systems?
What does my system landscape need to look like for the online store to work efficiently?
Usability and scalability for an optimal customer experience
Especially with regard to an excellent customer experience, usability and scalability of your store are enormously important. In terms of usability, this concerns the functions offered on the one hand. On the other hand, it also includes aspects such as the store's loading times or the occurrence and frequency of technical errors. Especially when your store revenue is growing, a highly flexible and scalable store system is necessary to ensure continued usability. And thus to continuously optimize the customer experience.
6. Assemble e-commerce team and stay flexible in the project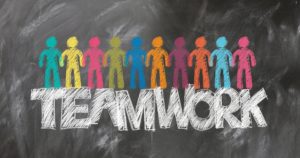 The success of your online store concept depends not only on technical aspects. It also depends on the team behind the online store. For your online store concept, this means that you should consider the human resources you need. Form an interdisciplinary team that covers all areas of the store, from development and programming to data and product maintenance and marketing. When implementing the team, you should therefore make sure to define who:
technically develops and programs the online store
ensures the ongoing optimization of the user experience
is responsible for technical maintenance and is the contact person for questions relating to store IT
will be responsible for the content of the online store and for data and product maintenance
is responsible for marketing activities
coordinates (intra-)logistics
In addition, it is important that the plan on the drawing board also remains flexible – not just the system landscape. Organizational flexibility as well as leeway in commercial investment planning should be taken into account, as requirements may change as the project progresses. Therefore, flexibility is needed in the team as well as in the finances to be able to react to new criteria.
A good online store concept needs a detailed checklist
The success of your online store depends on many factors. The target group is the linchpin of the online store concept. Based on the needs of future customers, you will develop a detailed checklist of requirements for store functions and the general technical setup. Future viability is the keyword here that will accompany you throughout the entire online store concept.