"Content curation" has become one of the most popular and most important strategies in the field of social media and content marketing. However, in addition to the appropriate tools, you also need sufficient content and, above all, time. In this article, you'll learn how to approach content curation, what you need to keep in mind, and when it's worth bringing in external help in the form of an agency.
What is content curation?
"Content curation" defines a marketing measure that is primarily used in the social media segment. Similar to the work of a curator in a museum, content is collected, prepared and published. Not only should the link itself be shared, but it should also be commented on.
The term "content curation" will probably mean little to most people without a marketing background. Yet they actively practice it – namely when they "curate" content via the various social channels and networks such as Facebook, Twitter, Instagram and Pinterest or even LinkedIn and XING.
Admittedly, this usually has little in common with the collection, preparation and publication or sharing of relevant content that is the subject of this article and which is based on a solidly designed content marketing strategy. But how does professional content curation work in practice? How do decision makers and key personas organize their sources? And why curate at all? 
What are the benefits of content curation?
Buying decisions are not always made impulsively, but usually after careful consideration based on convincing data and facts. Here, companies can use content-driven content marketing to communicate their own expertise externally in a targeted manner. In the best case, this changes the customer's perception in the competitive context – which can ultimately benefit the company's own brand enormously. But this does not happen overnight; it takes time and good, continuously provided content.
It is becoming increasingly difficult for companies to produce the frequency and quality of "owned media" – i.e. their own articles and blog posts – that is required for competition. At least if you want to write exclusively about your own product or your own company. In addition, self-produced "unique content" is interesting for the reader, but hardly creates any added value for a generalist overview. Today, potential customers want much more information than just the perspective of a single company. They demand a comprehensive overview of a topic and are therefore also interested in the views and information of other experts. And this is exactly where content curation comes in, because it allows companies to demonstrate their expertise or know-how effectively and efficiently.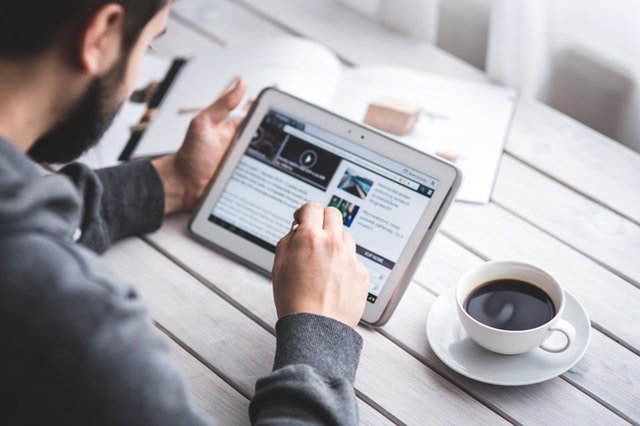 Reputation and awareness of the company or the company website are increased by sharing high-quality texts. When companies also allow critics and competitors to have their say, this service presents a company as self-assured and transparent. It shows that veritable added values are more important than repetitive advertising messages and "ego trips". Here we have briefly summarized the most important advantages of curated content for you once again:
Content curation leads to additionally indexed pages and thus improves the reach as well as the findability of the company for significant keywords and catchwords. In a nutshell: Content curation has become an essential part of search engine optimization and SEO ranking. 
Content curation also promotes reach in a second way: Curated content offers readers added value and thus also increases the willingness to share the content on various social media channels.
Curated sources support the credibility, transparency and trustworthiness of a company in the development of go-to web resources. Curated news – often packaged in newsletters or e-mails to promote leads – can be used, for example, to respond to trends and new developments in user behavior and thus optimize time-to-market with comparatively little effort, almost in real time.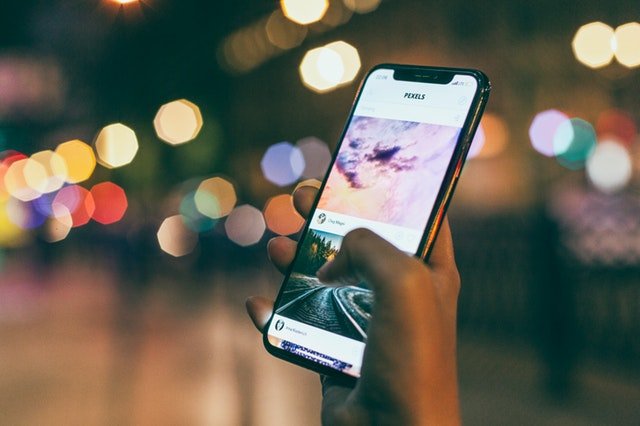 Different forms of content curation
Although content curation works in a fundamentally similar way, a distinction is made between five different approaches:
in distillation, information is "distilled" from different sources. The most important data is summarized and published in one place (website, social media channel et cetera).
Aggregation is in principle quite similar to distillation, but here the content is not reduced to the essentials, but published in its entirety or at least in large parts. Here, too, the entire content on a topic is collected in one place. Aggregation, by the way, is the most common form of content curation.
When information and sources on a particular subject are collected continuously, this is called elevation. A company wants to draw attention to a certain topic and through the mass of contributions the reader should register that this is an important concern and give this topic the appropriate attention.
The Chronology method collects topic-relevant contributions and presents them in chronological order. The aim is to document and trace the development of a particular topic.
The mashup – also not dissimilar to distillation – does not summarize information, but instead the content is mixed or "jumbled" wildly. This approach is intended to open up a new perspective on the topic, to view it from an unusual focus. 
Caution: Observe copyright and data protection
No matter which approach you take: When sharing third-party content or content, be sure to properly credit the sources. In addition to the legal protection of copyright, you do not want to adorn yourself with other people's feathers, but rather communicate transparently that external content – which is worthy of attention – has been compiled for customers and readers. Good manners alone dictate this. Informing authors about backlinks and the distribution of their works also strengthens their own network – and all that "for free".
Use of tools necessary, agency support often useful
Anyone who relies on content curation will quickly realize that this is not something that can be done on the side. Content must be analyzed, curated and, above all, first identified. Do you have enough "manpower" internally to carry out content curation sensibly and properly on your own? Appropriate tools can (at least partially) relieve the curators here. Free news aggregators like Feedly do indeed provide some input for content curation. However, it is much better to generate really meaningful peaks and insights via monitoring, social listening and data analytics.
For communications experts, data sourcing has now become an indispensable tool without alternative. Analysts convert the volumes of data into information and thus identify target group-relevant topics, campaigns, trends, influencers and communication channels within a sector, industry or scene. Based on this intensive process and data analysis, performance and communication effectiveness can then be optimized. 
At the end of the day, marketers, entrepreneurs and decision makers basically have to make just one decision: The right one! Should content curation be organized on one's own or is it better to cooperate with a specialized content marketing agency?